Good Ancestors with Susanna Barkataki
Layla Saad hosts this the Good Ancestors podcast, which admittedly I've been following but haven't listened to until now. My uncle gave me Barkataki's book Embracing Yoga's Roots for Christmas and after hearing this conversation, I can't wait to dive into it. Saad and Barkataki talk about Barkataki's experience growing up, why she is a yoga teacher, how she teaches yoga in a way that honors its Indian heritage, and how yoga informs her lifestyle as a whole. I have heard people here and there talk about how yoga is a lifestyle, but it has only started clicking for me recently. This conversation wasn't a "learn about yoga" session necessarily, but felt like a good introduction to yogic philosophy anyway just by how Barkataki lives her life. This is a fantastic listen for yogis everywhere.
My Refreshed Morning Routine
At the beginning of January, I wrote about how I want to stick to a healthier morning routine. I started with a mini-goal of seeing if I could get up on time for one whole week. Well, I'm proud to announce that at this point I'm on a two week streak and counting!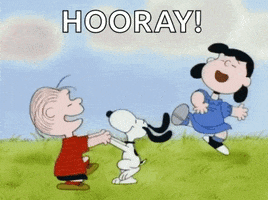 Keeping my phone out of my bedroom at night was apparently the trick. Now I have plenty of time to get ready, pack my lunch, make a nice mug of pour over coffee, and sit down at my kitchen table and eat or just chill for a few minutes before I have to leave. Not scrolling first thing in the morning is huge. Now that I've done this for a couple weeks, it will get easier and easier.
Having a better morning routine has also affected how I eat. I have never bothered with meal-prepping before, but last Sunday I made eight roasted sweet potato wraps and ate them for lunch throughout the week. It was really nice to have something ready-made but still homemade to grab in the morning, and they lasted really well in the fridge. This week, I tried some paleo breakfast egg muffins that have spinach, mushrooms, and sausage. I think the mindset of being more intentional with my mornings has made me want to spend some of my weekend making sure I'm ready to go, rather than laying on my couch wishing the weekend was longer. Having something yummy already made gives me something to look forward to. #smalljoys
Breathwork Yoga
For as long as I've been following Yoga with Adriene on YouTube, I've somehow never done a full 30 days of yoga with her. On January 3, I realized that this month she's doing a 30-days of yoga series with new videos every single day. I haven't done a Yoga with Adriene video regularly in a few months so I impulsively decided to join the 30 days of yoga. On Monday I did Day 16, which was a practice of almost all breathwork and very little asana (poses). Obviously breath is extremely important in yoga, but I have never in my life done a yoga practice that is exclusively breathwork. It surprised me how much I enjoyed it!
Layers of Me: NikkiTutorials
I don't play with makeup that often but I like watching other people do it on YouTube. In December, NikkiTutorials put out a 4-part docu-series on YouTube about her life. It's split into 15-ish minute episodes, and I really enjoyed getting a closer look at her life. It was really fascinating to me to see the backside of what it's like to be an influencer on her scale. I know I couldn't do it – she's always traveling, always meeting people, always holding her breath after an upload as views and likes start to roll in. It sounds exhausting, but from the outside at least, it seems like Nikki handles it really well. She's definitely good at what she does.
The series has a sad edge to it, too. Nikki lost her brother to cancer a few years ago, and talks about how that experience has changed her approach to life. I also liked that they included her fiance, Dylan, and her mom. It's always interesting to see the real relationships behind Internet stars, and it made the story about her brother all the more visceral. If you're at all interested in makeup, YouTube, or influence culture, this is a good watch.
"The Hill We Climb" by Amanda Gorman
Amanda. Gorman. This poem was the absolute highlight of Wednesday's inauguration. That is all.