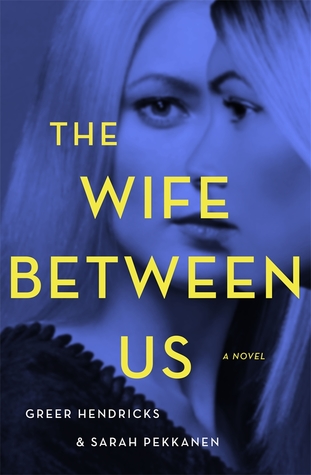 The Wife Between Us by Greer Hendricks & Sarah Pekkanen
When you read this book, you will make many assumptions.
You will assume you are reading about a jealous wife and her obsession with her replacement.
You will assume you are reading about a woman about to enter a new marriage with the man she loves.
You will assume the first wife was a disaster and that the husband was well rid of her.
You will assume you know the motives, the history, the anatomy of the relationships.
Assume nothing.
This is billed as a suspense thriller, but here's what it really is: a prime example of emotional abuse and gaslighting.
As a suspense thriller, this was pretty good but not outstanding. There was a twist in the middle that was surprising but not earth-shattering, and the rest was a tad predictable. For most of the book, the stakes just weren't high enough to keep me fully on the edge of my seat. However, it was still a compelling and well-written story. Though it wasn't as intense as other thrillers I've read, the suspense aspects of the story really help the reader experience the fear and anxiety that the protagonists live with.
I would honestly recommend this not as a thriller, but as a glimpse into how emotional abuse and gaslighting work, how it's a long process, and how you can get pulled into it without even realizing. The authors did a fantastic job making this believable and realistic, and it's as much a learning experience as it is entertainment.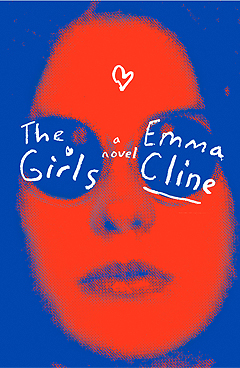 The Girls by Emma Cline
Northern California, during the violent end of the 1960s. At the start of summer, a lonely and thoughtful teenager, Evie Boyd, sees a group of girls in the park, and is immediately caught by their freedom, their careless dress, their dangerous aura of abandon. Soon, Evie is in thrall to Suzanne, a mesmerizing older girl, and is drawn into the circle of a soon-to-be infamous cult and the man who is its charismatic leader. Hidden in the hills, their sprawling ranch is eerie and run down, but to Evie, it is exotic, thrilling, charged—a place where she feels desperate to be accepted. As she spends more time away from her mother and the rhythms of her daily life, and as her obsession with Suzanne intensifies, Evie does not realize she is coming closer and closer to unthinkable violence, and to that moment in a girl's life when everything can go horribly wrong.
Normally, literary fiction like this is my jam, and this has been on my TBR list for so long I was really excited to get into it. But if you haven't read this yet, I'd skip it.
The premise was awesome, but the execution was just blah. This is one of those books that's written in a way that a lot of it can be about sex, but it's okay because it's art about the human experience. I'm on board with talking about sex in books, but not how it was done here. A lot of the most detailed scenes involve the very-underage main characters being molested or manipulated into sex by grown men. I realize that reflects reality, but those scenes did not really add much to the story. We already understood that the girls in question were under the influence of the men leading the cult. I would rather that space had been given to backstory, side character development, or other actual plotlines.
Given that, plus the slow pacing and flat-ish side characters, this was a total flop for me. I finished it, but will never read it again.
Where'd You Go, Bernadette by Maria Semple
Bernadette Fox is notorious. To her Microsoft-guru husband, she's a fearlessly opinionated partner; to fellow private-school mothers in Seattle, she's a disgrace; to design mavens, she's a revolutionary architect, and to 15-year-old Bee, she is a best friend and, simply, Mom.
Then Bernadette disappears. It began when Bee aced her report card and claimed her promised reward: a family trip to Antarctica. But Bernadette's intensifying allergy to Seattle – and people in general – has made her so agoraphobic that a virtual assistant in India now runs her most basic errands. A trip to the end of the earth is problematic.
To find her mother, Bee compiles email messages, official documents, secret correspondence – creating a compulsively readable and touching novel about misplaced genius and a mother and daughter's role in an absurd world. 
This was an odd little book; a little Sophie-Kinsella-esque. I liked the format of compiled documents, although some of it wasn't quite believable (who writes emails that detailed?). Bernadette herself did not win me over; she was too high-strung to be relatable. I really liked her husband though, and the other characters were pretty well fleshed out.
[SPOILER] There was one thing that weirded me out; while Bernadette is missing, her husband ends up getting and impregnating a mistress, who he then brings along on the trip to go find his wife. Bernadette finds out about this but then it gets glossed right over; no emotional repercussions whatsoever and the family goes back to normal. What??
If you're into quirky characters and unique place settings this is a cute read, but not super memorable one way or the other.
Descriptions and images from Goodreads.