Tell the Wolves I'm Home by Carol Rifka Brunt
1987. There's only one person who has ever truly understood fourteen-year-old June Elbus, and that's her uncle, the renowned painter Finn Weiss. Shy at school and distant from her older sister, June can only be herself in Finn's company; he is her godfather, confidant, and best friend. So when he dies, far too young, of a mysterious illness her mother can barely speak about, June's world is turned upside down. But Finn's death brings a surprise acquaintance into June's life – someone who will help her to heal, and to question what she thinks she knows about Finn, her family, and even her own heart. 
At Finn's funeral, June notices a strange man lingering just beyond the crowd. A few days later, she receives a package in the mail. Inside is a beautiful teapot she recognizes from Finn's apartment, and a note from Toby, the stranger, asking for an opportunity to meet. As the two begin to spend time together, June realizes she's not the only one who misses Finn, and if she can bring herself to trust this unexpected friend, he just might be the one she needs the most. 
My sister let me borrow this, and it came to me highly recommended.  She generally has great taste in books, so I was excited to read it — maybe too excited.  I didn't find it near as magical or amazing as she made it sound.
It was a good story — don't get me wrong.  But the main plot — June's relationship with the stranger — wasn't the most interesting aspect of the book for me.  I was far more invested in June's relationship with her older sister.  As you get deeper into the story, you begin to realize that the sisters' relationship is affected a lot more by June's friendship with Finn than you would've thought.  The sisters have grown apart, and they each see different reasons as to why.  But as June gets to know this stranger, she matures a lot, and begins to see things from her sister's point of view, and that's when things begin to repair themselves.  Their relationship gets more page time as the book nears the end, but I would have loved more details about the older sister.
I have one bone to pick with this book, and it is a spoiler, so just be warned.  The stranger June hangs out with is Finn's longtime boyfriend, Toby, who she's never met because her parents forbade it.  The thing that bothered me is that Toby, a grown adult, had no problem encouraging his boyfriend's underage niece to skip school and completely defy her parents in order to hang out with him.  Clearly, the man was lonely — he was a foreign gay man with AIDS in the 80s.  Of course no one wanted anything to do with him.  And we find out that both Toby and June feel they had to share Finn's love with the other (even though June didn't discover this until after Finn's death).  They are the only two people who truly knew Finn intimately, so it's natural that they're drawn to each other.  However, I don't think any of this really excuses the fact that a grown adult man encouraged a minor to hang out with him during school hours and against her parents' wishes.  He wasn't a bad person, and he never did anything to harm her.  On the contrary, he supported her and was there for her when she needed him.  But to me, the creepiness of the situation outweighed the beauty of the friendship they developed.
Still, it was an interesting read, and it has a lot of fascinating motifs and themes, such as wolves, the portrait of June and her sister, and Finn's Russian teapot.  This is a good one for a book club simply because of the sheer amount of things that can be discussed and analyzed.
Why Not Women? by Loren Cunningham and David Hamilton
Millions of believers are hungry for an uncompromising look at the roles of women in missions, ministry, and leadership. This book brings light, not just more heat, to the church's crucial debate through- historical and current global perspectives- a detailed study of women in Scripture- an examination of the fruit of women in public ministry- a powerful revelation of what's at stake for women, men, the body of Christ, God's kingdom, and the unreached.
This was another book borrowed from my sister, recommended since we've been talking about Christianity and feminism recently.  It was written by the founders of Youth With A Mission (YWAM), which my sister was involved in last year.
The irony of the fact that this book was written by men does not escape me.  Even so, I really enjoyed the first third of this book.  Most of the chapters pick a topic or set of verses in the Bible that seem to portray women as inferior, and then compare the original Greek or Hebrew to the English translations to try to discern the authors' original meaning.  In the first third of the book, this research was fascinating.  For example, in a lot of verses that are translated to "all men," the Greek word used was not aner, or male human, but anthropos, a gender-inclusive term for all humans.  So although most rational people can understand that when men  is used in the Bible, it usually means people or mankind, people really would have been a better, clearer translation, and it would've eliminated some of the arguments churches have against women in leadership ministry roles.
The second third of the book was just okay, and the last third, in my opinion, didn't offer very convincing arguments against some problematic verses.  Towards the end, Cunningham begins chapters by offering his own interpretation on a set of verses, but a lot of these interpretations are stretches, in my opinion.  There's a lot of speculation on his end about context.  Given that we have a lot of one-sided correspondence in the Bible, that's just what we have to do sometimes.  However, he takes his own speculations and talks about them as though they are more concrete theories than they are.  There are several verses that seem to limit women, even in the original Greek, even in the most likely context, and Cunningham refuses to admit that in any of his chapters.  He extrapolates an explanation for every problematic verse — "this one was about a specific woman, not women in general," or "since Paul gives guidelines for women ministers over there, he wouldn't contradict himself by limiting women over here."  I like all his explanations, since they're clearly something I want to hear, but I just wish some of them were a bit more solid, or that he could admit when they weren't as solid as he'd like.
My main takeaway from this book was that our current English translations of the Bible just suck.  To really understand what the authors originally meant, you have to know the Greek and Hebrew.  English has a large vocabulary, but those ancient languages are more nuanced, and the specific words chosen can impact the meaning of entire passages.  Learning a bit of these languages might be a project for me in the future.
Attachments by Rainbow Rowell
"Hi, I'm the guy who reads your e-mail, and also, I love you…"
Beth Fremont and Jennifer Scribner-Snyder know that somebody is monitoring their work e-mail. (Everybody in the newsroom knows. It's company policy.) But they can't quite bring themselves to take it seriously. They go on sending each other endless and endlessly hilarious e-mails, discussing every aspect of their personal lives.
Meanwhile, Lincoln O'Neill can't believe this is his job now- reading other people's e-mail. When he applied to be "internet security officer," he pictured himself building firewalls and crushing hackers- not writing up a report every time a sports reporter forwards a dirty joke.
When Lincoln comes across Beth's and Jennifer's messages, he knows he should turn them in. But he can't help being entertained-and captivated-by their stories.
By the time Lincoln realizes he's falling for Beth, it's way too late to introduce himself.
What would he say . . . ?
While I hold the position that Eleanor and Park is Rowell's greatest novel, I love her writing so much that I can't not read her other work.  Attachments was a sweet read — the characters were fabulous, and it was fun to see Lincoln break out of his shell.  The story is almost an adult coming-of-age — though Lincoln has been out of college for quite some time, he has trouble settling into an adult routine.  Throughout the book, he makes some questionable decisions, and some that are very healthy.  His sister and friends are well-rounded support characters, and Rowell even manages to give us a happy ending in a non-creepy way, given the premise of the story.  If you're looking for a quick escape into a realistic(ish) fairytale, this is a great choice.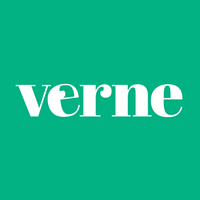 El País – Verne
El País is a Spanish-language global online newspaper, and Verne is its human-interest story department.  I've gotten into reading El País about every day, both to keep up on world events and to practice my Spanish.  While I read the actual news articles, Verne is my favorite because the content is right up my alley.  There are a lot of stories about linguistics, pop culture, and feminism, especially the fight against machismo in Spanish-speaking countries.  Currently, they're doing 28 days of mensuales — period-related articles.  The articles range from how women in history have dealt with periods to more scientific articles on the symptoms you should and shouldn't worry about.  Another interesting article I read recently discussed the dubbing of Disney movies into Spanish and the arguments for and against neutral Spanish, which has traditionally been used for dubbing.  I wrote about that article in Spanish here, on my other blog.  If you speak or are leaning Spanish and want to practice by reading interesting articles, this is a great site to explore.
Book images and descriptions from Goodreads.