Here is a round-up of just a few of the books I've been reading this summer.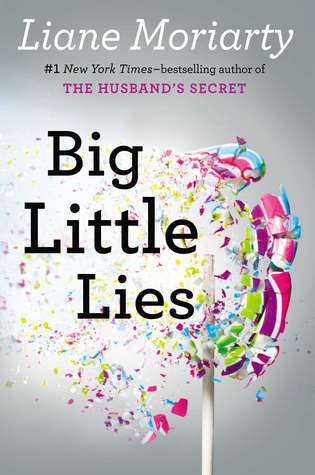 Verdict:  Great!

This is the book I most recently finished.  I've been wanting to read What Alice Forgot by the same author, but people keep checking it out of every library in my city, darn them!  So I settled for this and it was a great choice.  It's a murder mystery set in Australia, and I couldn't put it down.  Great characters, great plotline, great suspense — just a good read all around.
Verdict:  Love!
My mom found this memoir at a bookstore a few weeks ago, and I'm really glad she did.  As a child of Indian immigrants, Gill had a very different upbringing than most Canadian kids.  This memoir chronicles her attempt to create her ideal childhood after she grew up.  It's full of funny, heartfelt moments, and I related to Gill in a lot of ways.  It was a really enjoyable, quick read, and a welcome look into a culture and childhood that were very different from mine.
Verdict: Good summer read
This is the type of novel I always turn to when the weather gets warm — light and funny, but still deals with hefty topics.  This one in particular dealt with grief, greed, and the importance of family.  It wasn't the funniest of Kinsella's/Wickham's novels — I think Confessions of a Shopaholic will always be my favorite of hers.  But it definitely did not disappoint.
Verdict: Meh.
This had been on my TBR list for awhile, and when I finally got around to reading it I still thought it sounded pretty good.  But it fell a little flat for me.  All of the characters and the whole tone of the novel just seemed pretentious.  A lot of the themes were muddied by the more-intellectual-than-thou language.  There's nothing wrong with smart, literary fiction until the "smartness" starts to overwhelm the basic point.
Verdict:  Not too bad
This is what I'm currently reading — I'm about 1/3 of the way through.  I chose it for two reasons: one, because I occasionally enjoy travel/adventure stories like this; and two, because this is a Spanish translation and I need to keep up my reading skills.  In Spanish terms, it's a good choice — it has lots of different, complicated verb tenses, but the language is still fairly simple (unlike a lot of novels by Spanish authors, which often involve a lot of imagery and metaphors that are difficult for non-native speakers).  As far as the content, it's not bad.  It's not the most captivating, but I'm also not very far into it yet.  My goal here is to actually finish it, seeing as how I've never actually finished an entire book in Spanish.
What's Up Next?
Look for reviews of Buying a Bride and Chronicles of a Last Summer in the coming weeks!
All covers are from Goodreads.